Are you looking for a career that has multiple ways to earn and want to grow your career at a rapid pace? Then consider Digital Marketing as a career, even if you lack experience. I see many simple graduated folks can't avail a good job for them even investing 4 years of their life, but if you talk about Digital Marketing people are getting high paying jobs only investing there few months to learn digital marketing.
We all know "Vicco vicco vicco Vajradanti" TV Commercial. I know this jingle deeply rooted in your childhood memories and that also a very famous TV commercial those days & collected a good amount of success for Ayurveda. But it's also an advertising strategy of Ayurveda that created immense results for them.
If we talk about 2020, we don't remember which TV ads are getting popular or not, because we don't watch TV as much as we used to watch 5-6 years back, Right? So my point is now things have changed, the medium of advertisement is changing, and businesses are going digital, Brands are using social channels for achieving their marketing goal.
What is Digital Marketing?
Digital Marketing is nothing but a medium of advertising or promoting a product/brand or business on the internet in order to reach their existing or potential customers with the help of various digital channels like Google, Facebook, Instagram, etc.
We can see nowadays business is getting dynamic with passing every single day, that's how the demand for digital marketing is on the top floor. Here are various components of digital marketing that you should know: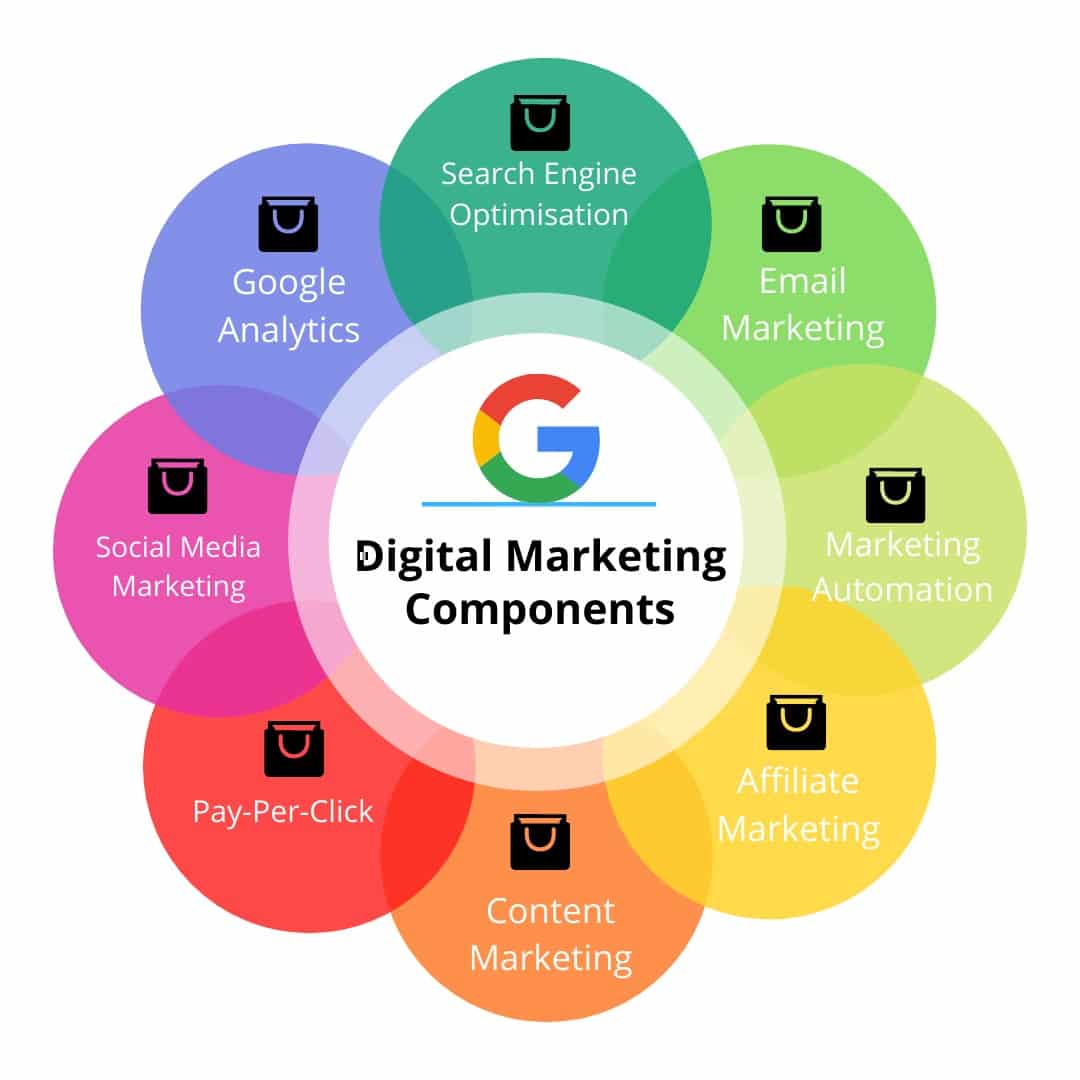 5 Strong Reason To Choose Digital Marketing As a Career in 2020
Let's take a look one by one…
1. Become your own boss: Digital marketing one of the flexible career option as compared to other career options out there, for example, If you work as a freelancer then you no need to go anywhere & Nobody will be there to give you an order for any work. you can work from home or anywhere at your selective time period & comfort that's how you can become your own boss by pursuing digital marketing as a career.

2. A wide range of career options: Digital marketing career doesn't bound you to one specific job profile, It has multiple segments that avail your wide range of job options. There are loads of job opportunities in digital marketing one can pursue and let me tell you this is the perfect time to start your digital marketing career as it's demand is increasing day by day.2.

3. Not make you bore: As in digital marketing we have many varieties in our job role and its process & techniques are changing every single day so in order to tackle those changes you have to update yourself as per daily basis that's how you always busy to learn new things and this busyness won't make you feel bored at all.

4. Futuristic Career Option: A simple thing we all know that we should choose our career that can be a futuristic and digital marketing job that has the capability to secure your future financially. if we talk about the future of digital marketing so I can say it will vanish only when you & I stop using phones, internet, laptop, online shopping, etc. we know it's not going to happen right? So Digital marketing is here to stay, Go for digital marketing.
5. No need for a big setup: I love digital marketing for this reason also whether you are going to set up your digital marketing business or doing any work under the digital marketing domain you don't need have any kind of big set up the only thing you need to have a laptop and a good internet connection. With these only two resources you can reach all over the world.
Some Data & Facts of Digital marketing career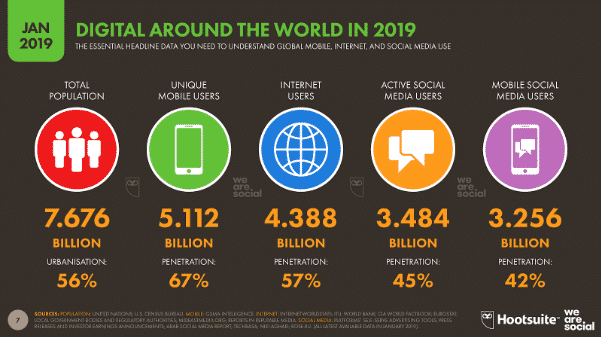 2. Nowadays digital marketing is taking over all the techniques & processes of traditional marketing, according to Campaign Monitor by 2021 marketing leaders will spend 75% of their marketing budget in digital marketing rather than traditional marketing.
3. As per a study by CII and KPMG The digital Advertising industry is developing at 33.5 (2015-2020) percent (CAGR) and by 2020; its worth will surpass the INR 255 billion marks.

4. The expectation is the Digital Marketing Industry will produce more than 20 lakh jobs in India by 2020.
5. Digital advertising is likely to grow at an average of 14% annually.
6. There are 220 Million users who are accessing digital services through their smartphones.
7. The number of users in India is growing at a very fast pace at 38%.
An Intro of an digital marketing professional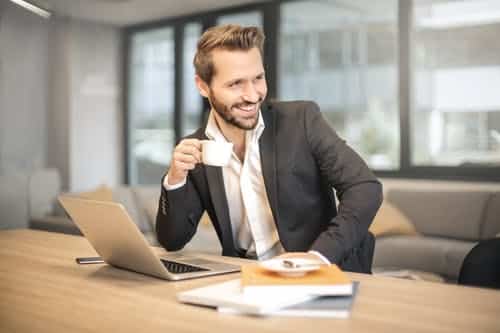 We can call a successful Digital Marketer one who is self-motivated to learn new things, new trends in their respective industry. A mindset that eager to learn almost everything that comes in their path can only be a super successful digital marketer. Mostly the responsibility of a digital marker is to create different web pages, SEO Works, writing content, conduct different ad campaigns, creating social media creatives. Digital Marketing includes the following job Designation:
Digital Marketer
Social Media Marketer
Brand Manager
SEO Specialist
Web Designer
PPC Expert
Content Writer
Video Marketer
CRO Expert
Digital Marketing is a very vast and dynamic industry so keeping your self-update is a necessary task. Here are the top digital marketing blogs to follow:
Digital Marketing Jobs in india

As we know marketing mediums are shifting to the digital medium and this process is creating more than 20 lakh jobs in India by 2020. Here are the data from top job portals
Naukri.com – Alone Naukri.com has almost 1,60,000 Jobs in India
Shine.com – Shine.com has more than 2,00,000 Digital marketing Jobs
TimesJobs.com – TimesJobs.com having almost 2,70,000 DM Industry Jobs.
Monster.com – Almost 66,000 Digital Marketing Jobs available at Monster.com
Digital Marketing salary in india
Digital marketing is a high paying job as its demand growing rapidly and the supply of a skilled digital marketer is less. Basically, your salary will depend on your location for example if you are working as an SEO executive in Kolkata and your salary is 10k to 15k, but if you are doing the job in Hyderabad then your monthly package must be around 18k to 25k, it depends on the cost of living of any particular city. here are the average monthly salary data in the digital marketing industry:

| | |
| --- | --- |
| Digital Marketing Designation Avarage Salary(P.M) | |
| Content Marketer 16k to 80k | |
| Social Media Marketer 14k to 34k | |
| SEO Specialist 12k to 34k | |
| Digital Marketing Manager 30k to 1.5lac | |
| Digital Marketing Sales 22k to 45k | |
| Email Marketer 15k to 25k | |
| | |
Final Word:
Now we have all the insights regarding digital marketing course, next step is to find the way to learn digital marketing, I have a perfect option for you, join digital marketing course at Kolkata Digital Marketing Institute, KDMI provides offline training as well as online, This is the best digital marketing course that anyone can ever get. It includes 90% hands-on training, live project, free internship, placements, and many more opportunities to give a boost start to your digital marketing journey.
For More Information regarding digital marketing course please visit- https://kolkatadigitalmarketinginstitute.com/