Hello! Are you looking for a Digital marketing course in Berhampore to upskill in your career but confused about which one would be better for you? Well, you've stumbled upon the right place.
Digital marketing is a rapidly developing and in-demand sector. As a result, many educational institutions are introducing digital marketing courses. As a digital marketer, I understand how difficult it may be for new students to find the ideal course for them. So, I've included a few factors below that I'll evaluate before enrolling in any digital marketing course, such as
Practical knowledge and live training sessions are prioritized over theoretical knowledge.
Modules and tools covered during the course
Reviews and testimonies from previous students
Look at the faculty members on LinkedIn.
Affordable fee structure
To make things easier for you, I've compiled a list of the top 5 digital marketing courses in Berhampore where you can start your digital marketing journey.
| | | |
| --- | --- | --- |
| Institute Name | Duration | Google Rating |
| Kolkata Digital Marketing Institute (KDMI) | 3 months course + 3 months internship | 4.9/5 |
| AIDM | 3 months | 4.8/5 |
| QuickXpert Infotech | 3 to 4 months | 4.4/5 |
| Being Topper | – | 4.9/5 |
| W3webschool | 4 months course + 2 months internship | 4.9/5 |
1. Kolkata Digital Marketing Institute (Rating – 4.9/5)
Kolkata Digital Marketing Institute offers one of the best digital marketing courses in Berhampore. KDMI has been featured in numerous reputable newspapers, including The Times of India, Indian Express, and ABVP.
They have developed the curriculum so that students will obtain academic knowledge with practical hands-on experience, along with 12+ globally recognized certifications.
Over the last few years, KDMI has helped many students to accomplish significant success in their professional life. The students they educate work for companies such as I-PAC (Indian Political & Action Committee), Texical Lite, Fortuna, ZeroInfy, Techyuga, Digital Rosogulla, and many others around the country.
They have developed their course to be highly student-friendly. Students will have access to 100+ self-explanatory online video lessons for a year, as well as 3 months of help to put that knowledge into practice. In addition, if you have any queries after taking their online classes, you can attend their weekly question-and-answer session.
You can learn more about Kolkata Digital Marketing Institute by watching this YouTube video;
Course Highlights
4.9/5 Rating on Google
12+ Internationally recognized certificates
36 core digital marketing module
100% student satisfaction rate
Star faculty
Live Project Exposure
100% placement assistance
Internship Opportunity
Affordable Fees
WhatsApp Chat Support
Business Help
Course Module
A total of 36 modules are covered in this digital marketing course,
Introduction to Digital Marketing
Digital Marketing Tools
Website Design and Development
Content Marketing
Search engine Optimization
Google search console
Google Analytics
Facebook marketing
Graphic Designing
Instagram Marketing
LinkedIn Marketing
Twitter Marketing
Facebook Paid Marketing
Google Ads
Email Marketing
ORM
YouTube Marketing
How to earn from digital marketing
Live Online Class Training
The Kolkata Digital Marketing Institute has a hybrid class format. Students can attend an offline session at their Kolkata institute or can join a live online class from their qualified instructors in the comfort of their own homes.
Tools you will learn
WordPress
Google Analytics
Google Ads Manager
Facebook Ads Manager
Canva
Hootsuite
Mailchimp
Ubersuggest
Semrush
Certification

Course Duration and Fees
KDMI provides one of the best Digital Marketing training in Berhampore. Their students' course expenses are quite affordable. It is a three-month online course with one year of online video access. Also, you will be able to work as a three-month intern at Digital Rosogulla.
Testimonials
Students are working at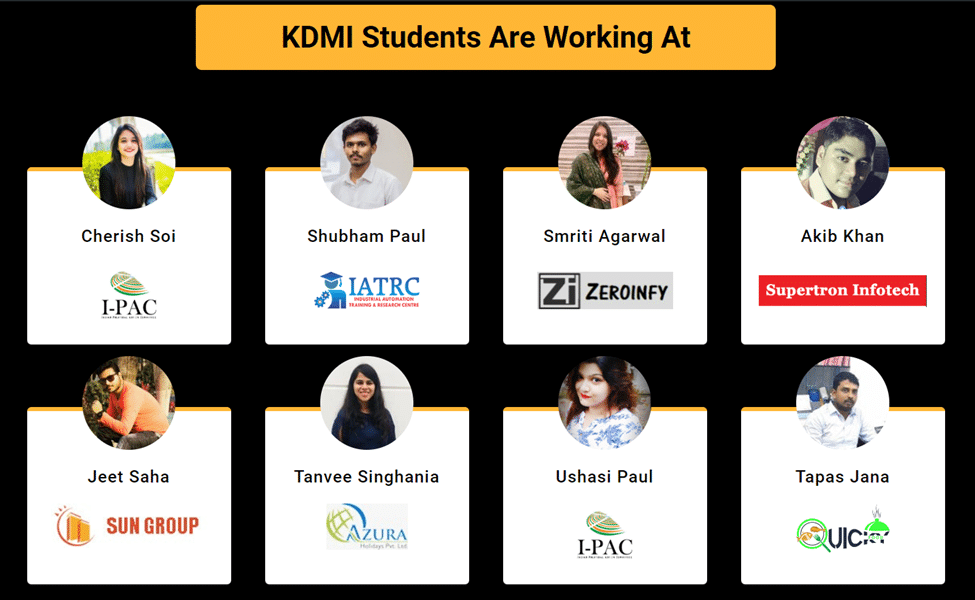 Contact Details
Phone No. +91 9007746211
Email – contact@kdmi.in
Website – https://kolkatadigitalmarketinginstitute.com/
Social media links-
Instagram – https://www.instagram.com/k.d.m.i/
Facebook – https://www.facebook.com/kdmi.in/
2. AIDM – Advanced Institute of Digital Marketing (Rating – 4.8/5)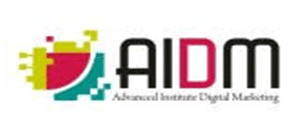 Advanced Institute of Digital Marketing (AIDM), founded in 2011, is one of Berhampore's top digital marketing institutes. They provide digital marketing courses at five different levels from which you can pick according to your preference. They provide courses in a variety of areas such as SEO, SMM, Pay-Per-Click, Email Marketing, Content Marketing, and so on. You will gain an in-depth knowledge of the techniques for becoming visible to the correct audience on the internet, as well as analytical abilities for analyzing the business.
Course Highlight: –
4.8/5 rating on Google
Live projects
25+ job-relevant digital marketing certifications
Practical training
Course modules–
Introduction Of Digital Marketing
What Are Websites?
Digital Marketing and SEO Basics
Keywords Research and Analysis
On-Page Optimization
Off-Page Optimization (Link Building)
Google Search Console & Google Analytics Tools
Overview Of Social Media Marketing
Facebook Optimization
Twitter Optimization
LinkedIn Optimization
Fundamental Of Affiliate Marketing
Contact Details: –
Phone – +91 88958 86695 / +91 82800 28469
Email – bbsr@aidm.in
3. QuickXpert Infotech (Rating – 4.4/5)
QuickXpert Infotech is ranked third on our list of the best digital marketing course in Berhampore. It offers students one of the greatest digital marketing training courses and placement possibilities. Their digital marketing course will cover all of the important aspects of digital marketing, such as SEO, SEM, SMM, and online marketing tactics.
Also, their students got placement in companies like Appetals Solutions Private Limited, SAAR IT Resources Pvt. Ltd., ALFA KPO PRIVATE LTD,eBrandz Solutions Pvt. Ltd., Collabera Technologies Pvt. Ltd., Qtech Software Pvt. Ltd, NIIT Ltd, and many more.
Course highlight: –
4.4/5 Rating on Google
80% Practical training
Live Projects and Placement opportunities
Expert faculty
Affordable fee structure
Best Placement opportunities
Course Module –
Instagram Marketing
Introduction to social media
Off-page SEO
SMM – Social Media Marketing
LinkedIn Marketing
Local SEO and Online Directories
Instagram Business Marketing
Mobile Advertising
SMS Marketing
Google Analytics & Reporting
ONLINE MARKETING
Email Marketing
LinkedIn Marketing
SMM Introduction
Facebook Marketing
PPC
Contact details
Email – inquiry@quickxpertinfotech.com
Phone – +91 7506252588
4. Being Topper (Rating-4.9/5)
Being Topper is #4 on our list of top digital marketing courses in Berhampore. Their trainers are highly qualified and have experience working in this industry for over ten years. Their program primarily concerns creative concepts, quality training, and smart classes.
Course Highlight
4.9/5 Rating on Google
Live Projects
9+certificates from Google
30+ Modules & industrial case studies
Free backup classes and Doubt session
Course Module
Introduction to digital marketing
Web development
Content management
Google web analysis
WordPress and blogging
Search engine optimization
Google ads
Social media marketing
Email marketing
E-commerce marketing
Video Marketing
Affiliate marketing
Local business Advertising and ORM
Contact Details-
Email – beingtopper.jkp@gmail.com
Phone – +91-8700702530
5. W3webschool (Rating – 4.9/5)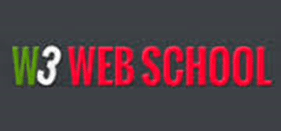 W3webschool is also providing digital marketing courses in Berhampore with 100% placement assistance. They are offering a digital marketing course based on practical skills and knowledge. Their experienced faculty has successfully trained more than 12000 students and completed 1500 batches in the past few years. In their course, the students will get the opportunity to work on client-based projects and lifetime access to their course.
Course Highlight
4.9/5 rating on Google
Practical Classes
Placement Assistance
15+ certifications
Doubt clearing classes
Course Module
Digital Marketing Introduction
Search Engine Optimization
E-Commerce Marketing
Website Creation and design
Search Engine Marketing
Content Marketing
Social Media Optimization
Social Media Marketing
Online reputation management
E-mail marketing
Copywriting
App store optimisation
Affiliate marketing
Interview Preparation
Contact Details
Email – enquiry@w3webschool.com
Phone – +91 8017270445 / 7890149401
FAQs
Which Digital Marketing Course in Berhampore is the best for students?
Each of the previously mentioned Digital Marketing courses has its own set of advantages. It is now dependent on you to determine which option is ideal for you depending on your needs and preferences.
What are the required qualifications to join a Digital Marketing course in Berhampore?
There are no such requirements for admission to the Digital Marketing Course. You can join a digital marketing course with a class 12 passing certification. All that is required to work in this industry is enthusiasm and commitment.
How much does a Digital Marketing Institute in Berhampore cost?
Digital marketing fees in Berhampore vary according to the institute. So it is up to you to decide which one is best for you.
What are the available digital marketing jobs in Berhampore?
After finishing the Digital marketing course, you will be able to apply for a variety of work opportunities. Some of them are as follows:
• Social Media Marketing Executive
• Digital Marketing Executive
• SEO expert
• Content Marketing Executive
• Graphic Designer
• Website Development Executive
• Email Marketing Executive
Note: – All information is obtained from the internet, and you should conduct your own research before enrolling in any course.
Also, if you are from Agartala and want to learn digital marketing, you can check out our blog on the best digital marketing institute in Agartala.
Conclusion
Now that you've gathered all of the required information about the digital marketing courses in Berhampore, it's time to select a digital marketing course according to your preferences and begin your digital marketing career. As a suggestion, you should consider enrolling in KDMI's digital marketing course. They also provide demo sessions that you can attend before enrolling in their course.