Hey! Want to take admission to the best digital marketing courses in Siliguri but confused about which course you should opt for? Then you are at the right place.
We know that it is confusing for a student to choose the best course as there are several options available. But being in the digital marketing field, we can guide you on how to compare different digital marketing courses you consider taking up.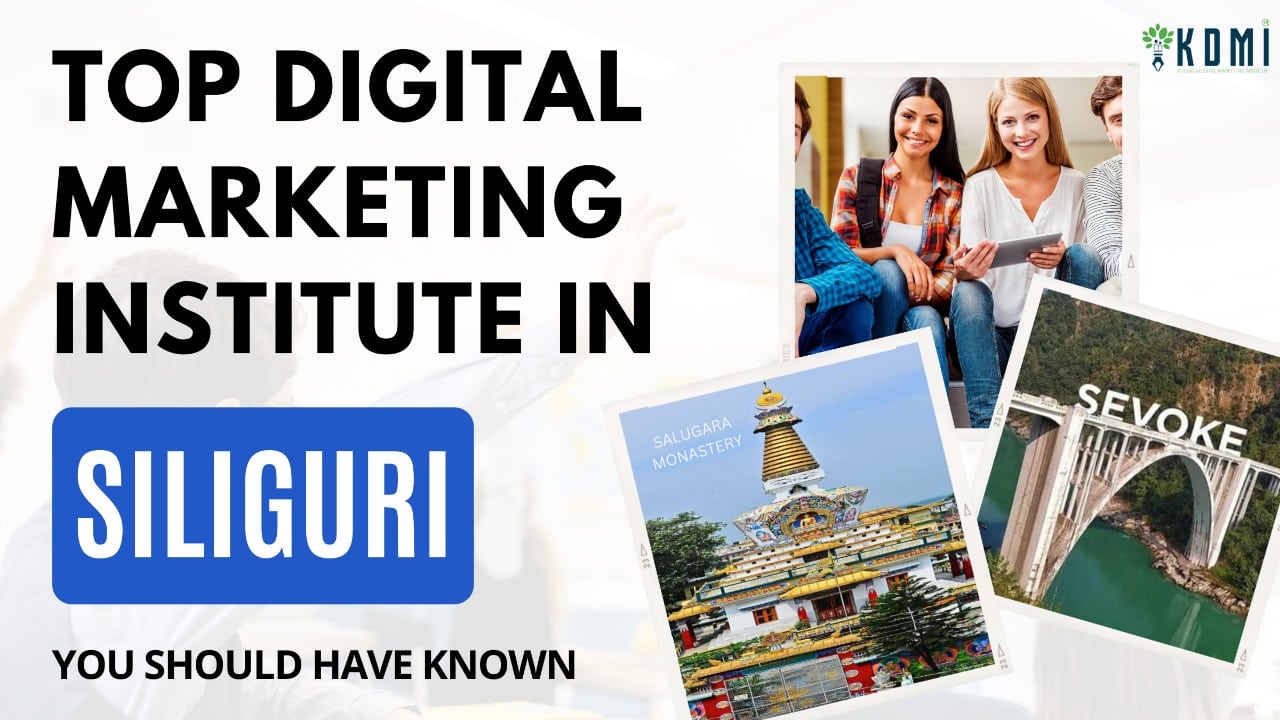 These are the 6 major factors to consider before enrolling in any Digital marketing course;
Digital marketing course research: – Research the institute that you are selecting and thinking of taking admission. You should check their rating on google, their students' testimonials, and their social media as to how they are promoting their brand and what types of content they are posting.
Digital marketing course Modules: – You should check their course modules in a detailed manner, to make sure that they have covered all the important and major topics.
Practical Knowledge of Digital marketing: – You should check their teaching methods like whether they only focus on theoretical knowledge, or do they focus on the practical implementation of knowledge. This is because, in digital marketing, practical knowledge is more important than studying theories. Also, if they are offering any demo classes then you should join the demo classes before joining their course.
Trainers' experience in Digital marketing course: – You should check their trainers' years of experience in this field and for that, you can check their LinkedIn profiles to know more about them.
Placement opportunities of Digital marketing course: – If your aim is to get a job in this field, then you must check their placement opportunities also to find out how many students got placed by that institution in recent times.
Digital marketing course fees: -Their fees should not be extremely high. It should be at an affordable rate for your convenience.
And now to make it easier for you guys, we have listed the Top 5 best digital marketing courses in Siliguri.
1. Kolkata Digital Marketing Institute (KDMI)
(Rating – 4.9/5)
Kolkata Digital Marketing Institute is the #1 digital marketing institute in Siliguri. KDMI has been featured in The Times of India, Indian Express, ABVP, and other reputed newspapers.
They have designed their course in such a manner that students will not only get theoretical knowledge but also practical hands-on experience along with certificates.
Over the past few years, KDMI helped a wide range of students to achieve a great level in their professional life. Their students are working in many reputed companies across the nation such as I- PAC (Indian Political & Action Committee), Texical Lite, Fortuna, ZeroInfy, Techyuga, Digital Rosogulla, and many more.
Their course is designed with a very student-friendly teaching method. Students will get 100+ self-explanatory online video lecture access for a year and 3 months of support to implement this skill. Also, after attending their online classes if you are facing any doubt regarding any topic, you can join their weekly doubt clarification session.
To know more about KDMI, you can watch this video;
Course Highlights
12+ Internationally recognized certificates
28 core digital marketing module
4.9/5 Rating on Google
100% students satisfaction rate
Star faculty
Live Project Exposure
100% placement assistance
Internship Opportunity
Affordable Fees
WhatsApp Chat Support
Business Help
Course Module
In this Digital Marketing course, 28 core modules are covered.
Website Development
Social Media Marketing
Google Ads
Search Console
Social Media Tools
Blogging
Youtube Marketing
Analytics
Online Reputation Management
Tools you will learn
WordPress
Google Analytics
Google Ads Manager
Facebook Ads Manager
Canva
Hootsuite
Mailchimp
Ubersuggest
Semrush
Certification
Course Duration and Fees
Kolkata Digital Marketing Institute is the #1 Digital Marketing Institute in Siliguri. They have kept their course fees at one of the most affordable prices. It is a 3-month online course, though the online video access will be available for 1 year. Also, you will get an opportunity for a 3-month internship at Digital Rosogulla.
Testimonials
Students are Working At
Contact Details
Phone No. +91 9007746211
Email – contact@kdmi.in
Website – https://kolkatadigitalmarketinginstitute.com/contact-us/
Social media links
Facebook – https://www.facebook.com/kdmi.in/
Instagram – https://www.instagram.com/k.d.m.i/
2. Internet Marketing School
(Rating – 4.6/5)
Internet Marketing School, established in 2016, provides one of the best digital marketing courses for students and working professionals who want to level up their careers.
The institute will give you practical knowledge as well as theoretical knowledge. Despite their highly qualified faculty, well infrastructure, and properly organized module structure, they have kept their fees very affordable.
Course Highlights
150+ hours long
4.6/5 Rating on Google
20+ certifications
Online/ Offline classes
Free web Hosting
Free premium WordPress Themes and Plugins
Placement Assistance
Live projects
Course Module
Introduction to Digital Marketing
Digital Marketing Strategy Planning
Website Planning & Development (WordPress)
Search Engine Optimization
E-commerce Website Development & Marketing
Online Reputation Management
Search Engine Marketing (Google Ads)
Google Merchant Centre
Web Analytics
Heatmap Implementation & Analysis
Facebook Marketplace Listing and Marketing
Twitter Marketing
Content Promotion Via LinkedIn
YouTube Marketing
Instagram Marketing
WhatsApp Marketing
Inbound Marketing
Conversion Rate Optimization
Email Marketing
Content Marketing
Blog Designing and Promotion
Google AdSense
Affiliate Marketing
Interview Preparation
Graphic Designing
Video Editing
Google Data Studio
Media Planning and Buying
Freelancing
Lead Sourcing
Soft Skill Development
Programmatic Marketing
Quora Marketing
Influencer Marketing
Sales Funnel Practice
Contact Details
Address- 1st floor, 13 Nazrul Sarani, Ashram para, Near Dolly inn Hotel, opp. Steel emporium, Siliguri-734001
Phone no. – +91-8016264799
3. IIM Skills
(Rating – 4.9 /5)
IIM Skills is one of the most recognized digital marketing courses in Siliguri. Its courses are online, which gives an added benefit, especially to students and working professionals. They can get access to the courses according to their preferred time and comfort.
Course highlight
Experience Faculty
4.9/5 Rating on Google
60+ hours of live online training
120+ hours of assignment
2-month paid internship
14 certificates
Real-time hands-on learning
Course module
Introduction to Digital Marketing
Web Development at WordPress
Search Engine Optimization
Google ads
Email marketing
Inbound Marketing
Social media marketing
Digital marketing strategy
Web Analysis
ORM
Content writing and blogging
Media buying and planning
Affiliate marketing
Video Marketing
Marketing Automation
Digital Infographics resume creation
Contact details
Phone no. +91 9580 740740
Email – info@iimskills.com
4. 360 DigiTMG
(Rating – 4.7 /5)
Established in 2013, 360 DigiTMG's Digital Marketing Course is one of the best digital marketing courses in Siliguri. They have trained more than 4000 students over the years.
Course Highlight
4.7/5 Rating on Google
60-hour classroom session
100 hours of Assignment
480 hours of live project
10 international Certificates
Job Placement assistance
Live free Webinars
Lifetime LMS access
Course Module
Introduction to Digital Marketing
Creation of a website using WordPress
Content Creation
Search Engine Optimization
Search Engine Marketing
Google Analytics
Email Marketing
Conversion Rate Optimization
Affiliate Marketing
Reputation management
E-commerce store
15 must-known digital marketing tools explained
Contact details
Phone no. 1800 212 654321
Email – enquiry@360digitmg.com
5. Arena Animation
(Rating – 4.4 /5)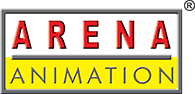 Arena Animation provides one of the best digital marketing courses in Siliguri. Established in 1996, Arena Animation is one of the oldest digital marketing institutes in India.
Its digital marketing professional course will give you 360-degree knowledge about how digital mediums can be used as marketing tools and techniques.
Course Highlight
4.4/5 Rating on Google
12-month course with 2 hours per day for 3 days a week
Industry-centric course
Hands-on practical learning
Placement assistance
Course module
Their digital marketing course is divided into two terms. These are-
Term one
Marketing basic
Internet Advertising with search network
Search optimization technique
Creative display ad solution
Term Two
Powerful internet advertising with search network
Understanding social media marketing
Optimizing social media marketing
Content marketing
Affiliate marketing
Inbound Marketing
Marketing using Email
Lead nurturing for Digital Marketing
Legal e-Commerce
Using web technology for digital marketing
Analytics for marketing
Advanced digital marketing portfolio
Contact details
Address – Opp-Siliguri College Gate, 2 35, Ashutosh Mukherjee Rd, College Para, Siliguri, West Bengal 734001
Phone no – +91 98000 95111
FAQs
Which one is the best institute for digital marketing courses in Siliguri?
All the Digital Marketing courses that have been mentioned above have their own unique benefits. Now, it depends upon you as to which one you think is suitable for you according to your needs and preferences.
What are the eligibility criteria for a Digital Marketing Course?
There are no such eligibility criteria in the Digital Marketing Course. You can enroll in a digital marketing course if you have your class 12 passing certification. The only thing you will need is passion and commitment to work in this field.
What are the Digital marketing course fees in Siliguri?
The Digital marketing fees in Siliguri generally vary from institute to institute. So, which one you choose depends on you.
What is the job opportunity in Digital marketing in Siliguri?
After completing the Digital Marketing course there is a wide range of jobs to which you can apply. Some of them are-
Social Media Marketing Executive
Digital Marketing Executive
SEO expert
Content Marketing Executive
Graphic Designer
Website Development Executive
Email Marketing Executive
Note:- All information is based on the internet and you should do your own research before taking admission.
Conclusion
Now as you know. all the factors to consider before taking admission in a course and having all the details about the best digital marketing courses in Siliguri, it's your turn to choose the digital marketing course that you think is best for you and start your digital career. As a recommendation, I would suggest you can consider KDMI's Digital Marketing course or you can enroll yourself for a demo class before joining their course.